A strong circle of committed and involved people form the team that manages Tam House: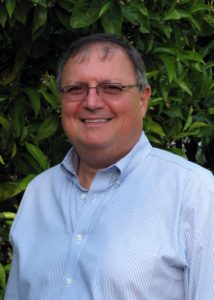 Alan Cascio, Board Chair
Alan is a retired general dentist who practiced in Kentfield. He has a long history of involvement in professional and civic organizations. Alan has served on the Boards of the Marin County Dental Association and the California Dental Association, and currently serves on the San Anselmo Historical Commission. Alan and his wife Caren have lived in San Anselmo for over 30 years. They raised three children and now have two grandchildren. Alan and Caren are active outdoors people, frequently hiking and biking all over our beautiful County.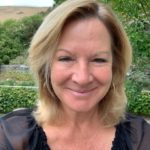 Vicki Pedersen
Vicki is an attorney and business owner who's loved being a resident of San Anselmo for over 20 years. She and her husband Pete have two grown sons, are avid gardeners, and enjoy exploring the hills of Marin.  Vicki is also Chair of the Marin Cultural Association, which serves as a catalyst to increase participation and optimize resources for art and culture in Marin County for all residents regardless of age, race, ability, or means.  Her commitment to supporting safe and supportive senior living options was strengthened when she and Pete navigated the challenges of finding affordable housing for their own parents.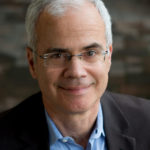 John Wright
John has lived in San Anselmo for over 30 years, and grew up in the Bay Area. He is a graduate of Stanford University and Yale Law School. He and his wife, Ruth Kiskaddon, have three adult children and a granddaughter. He is a retired business and banking lawyer.
John's work for the community started through the schools. In the mid-1990's he chaired Ross Valley Community for Schools, the predecessor of the current YES Foundation. In 1994 he was appointed to the Ross Valley School District board, then elected for a four-year term in 1995. He was a founder of the Drake Fund and served on its board before being elected to the Tamalpais Union High School District board where he served from 2001 to 2013. In 2013 he was elected to the San Anselmo Town Council where he served through 2020. He is also a board member of Marin Healthy Youth Partnerships and the Friends of San Anselmo Memorial Park. His proudest accomplishment for the community is the creation of the Red Hill Community Park, opened in 2009 after 15 years of local collaboration.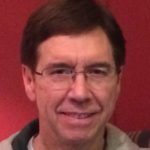 Jack Spears
Jack was happily raised in Chattanooga, TN, Key Biscayne, FL and Decatur, GA in a family that relished the outdoors and emphasized education and faith.  After graduating from Brown University in Providence, RI, Jack fled oncoming winter for the promise and temperate climate of northern California. Thanks to the assistance of family and friends, he began what became his career primarily in San Francisco in management of account services and sales of employee benefits.  After a short period living in San Francisco, he discovered the natural beauty and small town attractions of Marin County, living in Mill Valley and Larkspur.    
Jack ultimately settled in San Anselmo, married and with his wife raised two daughters.  As a result of membership in the First Presbyterian Church of San Anselmo and serving on the San Anselmo Historical Commission, he learned about the RVEHA history and the Tam Houses.   Jack is pleased to support their outstanding work giving eligible seniors the chance to live well and affordably in the beautiful, friendly, small town, residential community of San Anselmo.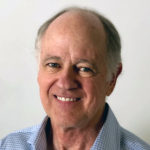 David is a retired cardiologist who practiced in the East Bay as a member of East Bay Cardiology Medical Group for 28 years. Thereafter he worked with the Marin Community Clinic and was the Chief of Cardiology at Alameda Hospital in Alameda CA. He retired in 2019. "I truly loved my patients. There was daily gratification on both sides of the relationship. I look forward to the relationships I'll develop with my fellow Board members and with the residents at Tam House."
David and his wife, Julie, come from Colorado. They have lived in Greenbrae for 35 years and have 2 grown sons. Julie, a former special education teacher, has been a volunteer in numerous capacities including the Kentfield School District and as a tutor in Marin City. 
David was an art student in college. Documentary street photography became his focus and he has continued this as a hobby. He and his wife love art museums and are frequent hikers and bikers on the Marin trails. As with other Board members, David and Julie never take for granted the wonderful outdoor opportunities available in our area.
This is David's first community board position. He is excited to be involved with Tam House.
---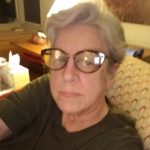 Carla Overberger, Former Board Chair
WE'D LIKE TO THANK OUR OUTGOING BOARD CHAIR FOR THE INCREDIBLE WORK SHE'S DONE FOR TAM HOUSE AND FOR ITS' RESIDENTS!! 
Carla has had an interest in various forms of housing for many years. She is a former social worker, financial services manager, corporate project manager - all around curious person. She has been involved in local politics and various forms of community services. Her interests are varied, but people rise to the top of the list for the most part. A former child of the 60s and 70s she lived in a communal setting in the 70's and knows first hand the joys and challenges of living in harmony and mass.
Carla has an open heart and wonderful managerial skills. For 10 years, that combination has been great for Tam House. We're sure to see Carla as she moves out of this role in her life and we look forward to hearing what new work she will do in the future. 
Julie McInerney, Former Vice President
WE ARE GRATEFUL TO JULIE FOR ALL THE WORK SHE HAS DONE TO SUPPORT TAM HOUSE!! Julie has been on the RVEHA Board since 2012.  Julie graduated from Stanford University and Stanford Law School, and was a partner in Thelen Marrin Johnson and Bridges, and then served as in-house counsel at Pacific Gas and Electric Company, both in San Francisco.  She retired from full-time practice to raise her two children with her husband in San Anselmo.  At present, Julie is back to practicing law part time (as empty nest time approaches).  She also serves on the Board of Trustees for The Cedars, a residential and day services organization serving adults with developmental disabilities, and volunteers with the Friends of the San Anselmo Library.

THANKS JULIE!

Lindsey McLorg, Vice President and Secretary

Lindsey has lived in the immediate neighborhood of Tam House since 1984.   She was enticed to join the Board in 2004 and has been active since the conception of the second Tam House. The daughter of a social worker who served elder citizens for decades, Lindsey has had a lifelong interest in, respect for and love of our seniors. Professionally, she has worked in financial services for most of her career.  Through both her prior employer, Bank of the West and her current employer, Hitachi Capital, she has facilitated grants for Tam House through their community outreach programs over the years. As a member of First Presbyterian Church of San Anselmo, Lindsey serves as a liaison to one of RVEHA's founding congregations. Personally, Lindsey is married to native San Anselmo resident Malcolm McLorg with whom she has raised their two sons and one daughter.
Scott Hamilton, Treasurer

Scott has lived in San Anselmo for over 20 years and grew up in the South Bay Area. He is a graduate of UC Davis, UCLA, and University of North Carolina at Chapel Hill. He and his wife, Sharon, have two adult sons.  Scott began his professional career as a statistician at Genentech, designing and analyzing data from studies on humans.  After five years at Genentech, he launched his own company and sold it six years later.  He has continued to work at the company he founded in a consulting role.  Scott has had an adjunct professor position at the Stanford University School of Medicine's department of Neurology and Neurological Sciences for over 20 years.  His work involves grant writing, designing studies, and analyzing data from studies of acute stroke.Scott's work for the community started in the San Anselmo Recreation Department in the Fall of 2007 when he coached his son's soccer team for the first time.  For the next 11 years he coached 23 soccer and SABA baseball teams.  When his oldest son started Drake High School, he joined the Drake Scholarship Fund Board and served from 2014 to 2020. In 2015 Scott received Hospice training and volunteered at bedside for 5 years.  He has been on the board of the Sleepy Hollow Presbyterian Church since 2018.  
Anna Frost

Anna has been a partner with her husband in real estate for the last 20 years. She and Vance are affiliated with Vanguard Properties. Prior to that she was a television producer for the advertising agency Foote Cone & Belding. Anna's interest in senior housing was deeply engaged when her parents aged out of their family home and needed her help in finding an appropriate place to live. It didn't take long to ascertain the serious shortage and the need to fill the gap. She is active in her church St. John's Episcopal in Ross, has a adult daughter in San Rafael and a 11 year old Springer Spaniel at home in San Anselmo.
S. Kramer Herzog

Kramer is a videographer who owns his own video production company specializing in documentaries. He is a fourth generation Marinite. His grandfather, Sigfried K. Herzog Sr., son of a pioneer family that settled in San Rafael in 1868, was the first mayor of San Rafael, serving two terms from 1916 to 1920.  

Kramer has a long history of service to the community, having served on numerous boards of directors. These include: Marin Alano Club
(six years; four as president), an organization providing a safe house for alcoholics to have meetings; St. James Recovery (six years; four as president), which operated two residential treatment programs, one for men and one for women, as well as a van to pick-up homeless adults twice a week and provide them with a meal. On the board of trustees of FSA Family Service Agency (4 years). President of Meals of Marin 2009 to present. 

He was the founder of Feed My Lambs, A Christian non profit, serving on the board for 13 years. Kramer's latest passion is volunteering for and producing a film about a San Quentin program, No More Tears, which uses role-playing strategies to give inmates practical guidance on how to manage once they are released from prison in order to prevent recidivism.


Founder of "Herzog Educational Film Foundation" in 2016, Kramer will help teenagers get a start in learning how to video & make a documentary for film festivals. One teen and one documentary at a time! 
---

STAFF

Joan Smith, House Manager

Joan comes to Tam House with a rich background as a pastor, an educator, a counselor, and a specialist in transitions and conflict resolution. She holds a Master's Degree in human and organizational development and, throughout her career, has helped people and organizations work through change.

Joan moved to Marin County two years ago, having spent most of her life in Vermont and Maine. It was while visiting her son and daughter-in-law in San Rafael that she became involved on an interim basis with First Presbyterian Church in San Rafael. After a period, loving the mild climate and progressive culture of Marin, she chose to relocate here.

While the House Manager's role focuses on operations and maintenance, it also involves fostering an atmosphere at Tam House that sustains it's Residents. Joan hopes to draw on her expertise in guiding people honestly and frankly through transitions to provide a foundation of respect with realism that allows people to be themselves and freely engage with their fellow residents.
Martin came to Tam House in 2000.  Beloved by all, he brings his sonrisa (smile) and sunny disposition into the houses day after day, year by year, cooking tasty dishes seasoned with good humor.  His gentle manner is surely appreciated (and needed) as he tries to make 21 hungry folks content with healthy, homecooked meals.

When he isn't wearing his chef's hat, he can be found painting, fixing a gate, trimming a hedge or helping a resident with a repair.  Of course, several days each week Martin can be seen shopping for bargains at Costco and local markets.

Originally from Mexico, Martin is a devoted family man.  He and his wife Rosalia have four children ages 19, 16, 9 and 7.