A strong circle of committed and involved people form the team that manages Tam House:
Carla has had an interest in various forms of housing for many years. She is a former social worker, financial services manager, corporate project manager - all around curious person. She has been involved in local politics and various forms of community services. Her interests are varied, but people rise to the top of the list for the most part. A former child of the 60s and 70s she lived in a communal setting in the 70's and knows first hand the joys and challenges of living in harmony and mass.
Julie McInerney, Vice President
Julie has been on the RVEHA Board since 2012.  Julie graduated from Stanford University and Stanford Law School, and was a partner in Thelen Marrin Johnson and Bridges, and then served as in-house counsel at Pacific Gas and Electric Company, both in San Francisco.  She retired from full-time practice to raise her two children with her husband in San Anselmo.  At present, Julie is back to practicing law part time (as empty nest time approaches).  She also serves on the Board of Trustees for The Cedars, a residential and day services organization serving adults with developmental disabilities, and volunteers with the Friends of the San Anselmo Library.
Ralph Hayward,
Treasurer
It is with a profound sadness that we announce Ralph Hayward's passing. He was a generous and decent man with an engaging and light hearted spirit. He will be deeply missed by everyone who knew him.
Originally from London England, Ralph and his wife Gillian moved to Hawaii in 1969 and after 10 years in Honolulu moved to California in 1979 He is a retired real estate executive who in his business life was responsible for real estate investment and development in the USA, Canada and Australia for a major UK Family Trust. Upon retirement in 2002 he joined the Board of RVEHA and supervised the construction of Tam II and the renovation of Tam I. He is currently Treasurer of the organization. He is also Vice Chairman of Satellite Affordable Housing Association of Berkeley which manages over 2,000 residential units for low income families, seniors, veterans, youth transitioning out of foster care and people with handicaps and has an active on going development program of projects to meet the continuing needs of these groups.
He lives  with Gillian in Tiburon and they have two sons, Miles a family man living in Phoenix AZ and his single elder brother who is currently teaching English as a second language in Cambodia.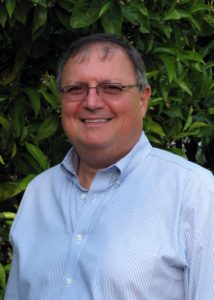 Alan Cascio,
Secretary
Alan is a general dentist and practices in Kentfield. He has a long history of involvement in professional and civic organizations. Alan has served on the Boards of the Marin County Dental Association and the California Dental Association, and currently serves on the San Anselmo Historical Commission. Alan and his wife Caren have lived in San Anselmo for over 30 years. They raised three children and now have their first grandchild. Alan and Caren are active outdoors people, frequently hiking and biking all over our beautiful County.
Anna has been a partner with her husband in real estate for the last 15 years. She and Vance are affiliated with Vanguard Properties. Prior to that she was a television producer for the advertising agency Foote Cone & Belding. Anna's interest in senior housing was deeply engaged when her parents aged out of their family home and needed her help in finding an appropriate place to live. It didn't take long to ascertain the serious shortage and the need to fill the gap. She is active in her church St. John's Episcopal in Ross, has a 28 year old daughter at UC Davis and a 6 year old Springer Spaniel at home in San Anselmo.
 Jon Marchant
Jon is managing broker of Marchant Chapman Realtors in San Anselmo, Marin County's oldest real estate firm. He is a professional property manager, handling approximately 300 rental units in Marin. He has been president or chair of non-profit housing providers Marin Homes for Independent Living, Canal Housing Alliance, and Ecology House. He was Assistant Cubmaster of Pack 7 in Fairfax and is currently Assistant Scoutmaster of Troop 15 in Fairfax/San Anselmo. He is past president of the Rotary Club of Ross Valley, one of the founding organizations of Tam House, and has represented the Rotary Club on the board since 2014. He and his wife, Jenny, live in Fairfax with twin teenage boys, two middle-aged cats, and several hundred Hawaiian shirts.
Lindsey has lived in the immediate neighborhood of Tam House since 1984.   She was enticed to join the Board in 2004 and has been active since the conception of the second Tam House. The daughter of a social worker who served elder citizens for decades, Lindsey has had a lifelong interest in, respect for and love of our seniors. Professionally, she has worked in financial services for most of her career.  As a Vice President at Bank of the West she has facilitated grants for Tam House from its community outreach programs over the years. As a member of First Presbyterian Church of San Anselmo, Lindsey serves as a liaison to one of RVEHA's founding congregations. Personally, Lindsey is married to native San Anselmo resident Malcolm McLorg with whom she has raised their two sons and one daughter.
Stacy Turner
(on leave)
---
STAFF
Sam Alexander, House Manager
Sam, a Presbyterian Pastor joined Tam House as its manager in March, 2017. He brings with him experience in managing a variety of non-profits. He has pastored churches in Washington, DC, San Francisco, Burlingame, and San Rafael. He and his wife, Barbara, live in Fairfax. Their son lives and works in Japan. They enjoy spending time with friends and their grandson, Zion.
Martin Michel, Cook/Handyman
Martin came to Tam House in 2000.  Beloved by all, he brings his sonrisa (smile) and sunny disposition into the houses day after day, year by year, cooking tasty dishes seasoned with good humor.  His gentle manner is surely appreciated (and needed) as he tries to make 21 hungry folks content with healthy, homecooked meals.

When he isn't wearing his chef's hat, he can be found painting, fixing a gate, trimming a hedge or helping a resident with a repair.  Of course, several days each week Martin can be seen shopping for bargains at Costco and local markets.

Originally from Mexico, Martin is a devoted family man.  He and his wife Rosalia have four children ages 19, 16, 9 and 7.